The Academic Open Journal of Applied and
Human Sciences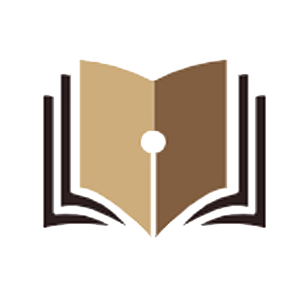 An open-access journal
ISSN:
2709-734X (Online)
2709-3344 (CD-ROM)
No Publication Fees
No Subscription Fees "Free Download"
The Journal is a Multidisciplinary international, peer-reviewed, open access, scientific and scholarly journal which publishes Research papers, Review papers, Mini-reviews, Case reports, Case studies, Short communications, etc., from all the aspects of Agricultural Science, Biological Science, Business, Chemical Science, Education Science, Engineering and Technology, Humanities, Life Science, Physical Science, Marine Science, Social Science. for the exception of Medical Science After publishing, articles are freely available through online without any restrictions or any other subscriptions to researchers and readers worldwide.
Release Date : October 2020,
Copyright and licensing: We publish under the Attribution-ShareAlike 4.0 International license (CC BY-SA 4.0).
Please acknowledge that by publishing with us you automatically accept the conditions and terms of the journal. The authors retain the copyright and full publishing rights without restrictions for their Original Materials.
Area: Multidisciplinary, for the exception of Medical Science.
Frequency: Biannual.
Language: English, Arabic, French "only for French Language research"
Review Process: Double Blinded – 28 Days peer-review process.
Publication Time: October & May.
EDITOR IN CHIEF: DR. Khaled Saleh Abboud – Libya
SECRETARY: DR. ALI ABDUL-KHADEEM – Iraq

BOARD MEMBERS:
| | |
| --- | --- |
| PROF. YAHYA MOHAMMAD ABU JAHJOUH | PALESTINE |
| DR. ABDELKADER SLIMANI | ALGERIA |
| DR. AHMAD MOHAMED AHMAD ARIDAH | LIBYA |
| DR. ALANSARY R. ELKHOULY | EGYPT |
| DR. GUEMINI HAFID | ALGERIA |
| DR. INTESAR. O. MAATUG | LIBYA |
| DR. KAMILA ALHADI SALIM ALGWIL | LIBYA |
| DR. MAHMOUD SALEM ONIS | LIBYA |
| DR. MAJED KASSEM ABDU ALSYANI | YEMEN |
| DR. MOHAMMED HASHIM ALBASHIR | SUDAN |
| DR. MOHANAD MAJEED BURAA | IRAQ |
| DR. NAMANE ABDELGHANI | ALGERIA |
| DR. NAWAL MEDJDOUB | ALGERIA |
| DR. OSAMA ELAZZABI | LIBYA |
| DR. RUFUS OLANREWAJU ADEBISI | NIGERIA |
| DR. RYMA CHERIF | TUNISA |
| DR. SALAHALDEIN ALSADEY | LIBYA |
| DR. TOUFIK ATTALAH | ALGERIA |
| DR. ZEINEB GANDOUZ | TUNISA |
| DR. FOUZI MAHMOUD ALLAFI ALHASOUMI | LIBYA |
| Dr. Sameh Khalil Raji AL-Jabbour | PALESTINE |
| Dr. Ruqayah Mahmoud Mohammed Rasheed | LIBYA |
Members:
Prof. Sabber jumah – EGYPT
PROF. SOLIMAN ABD ELWAHED – EGYPT
DR. AWATEF MANSOUR – TUNISIA
DR. METHAQ BAYYAT AL-DAIFI – Iraq
DR. MOHAMMED ODEH AL-HAMMAD – Jordan
DR. Ibrahim Ahmed Khalil – Libya
Dr. Salem Mohamed – Libya
Dr. Soliman Emamer- Libya
Dr. Mohammed Aduldaiam Ahemd – EGYPT
Dr. Amjad F. Twieqa – Jordan
Please refer to these files not your own:
The submitted manuscript can be rejected for the following reasons:
Editor in Chief: DR. KHALED SALEH ABBOUD – LIBYA
Email: chief@oara.info
Secretary: DR. ALI ABDUL-KHADEEM – IRAQ
admin@oara.info
For submission of the manuscript email us at:
submit@@oara.info